I forgot to post a picture of the Irish Blessing so here it is. I haven't heard from the recipient yet so I hope she is happy with it. I went cross eyed several times stitching that knot 1 over 1 on 25ct.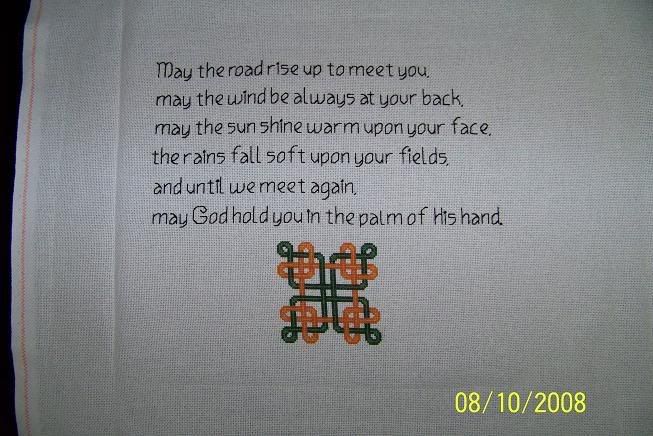 My latest project is Bent Creek's Santa Train stocking for my son. I've really enjoyed the simplicity of this one, not to mention the huge stitches. 4 over 2 on 18ct! I wonder if I'll have it done and put together in time for Christmas.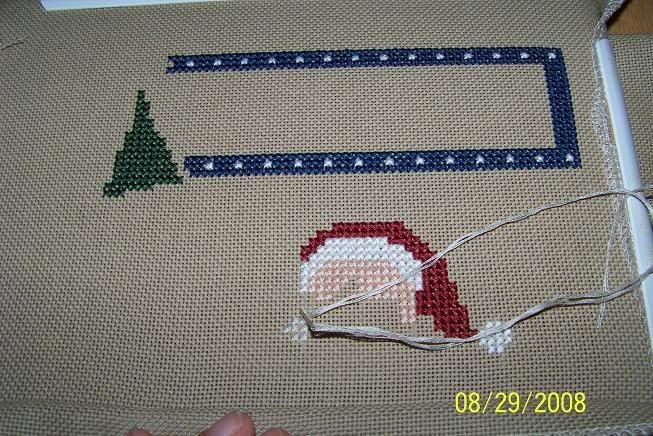 This is my progress as of last night. It's gonna take forever to fill in all that red! I still need to go back up and stitch the railroad track above Santa's head. I didn't have the right color so had to skip over it. I'll take a better pic of the whole thing when I take it off the Q snaps to move it.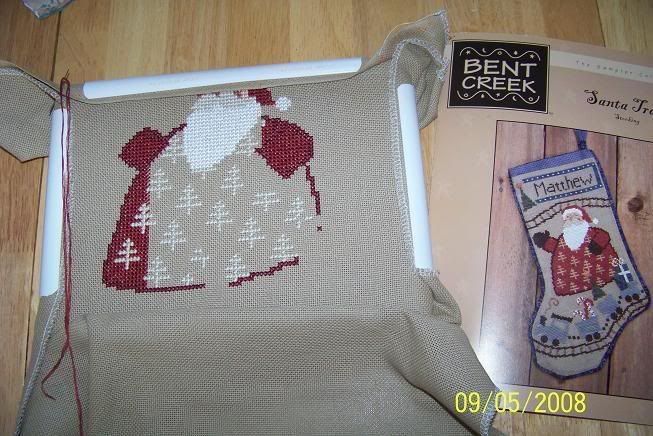 I'll be taking a break from all that red today to start Post Stitches It's 5:00 Somewhere. This will be a Christmas present for my sis-in-law. So many shades of pink!!