Happy New Year everybody! I hope you all had wonderful holidays. I took a little break from cross stitch to crochet a bunch of hats and scarves for gifts. I also managed to finally finish DH's quilt and framed MIL and SIL's gifts myself.
Noah checking out daddy's quilt. I finished it while DH was at work and surprised him with it on Christmas.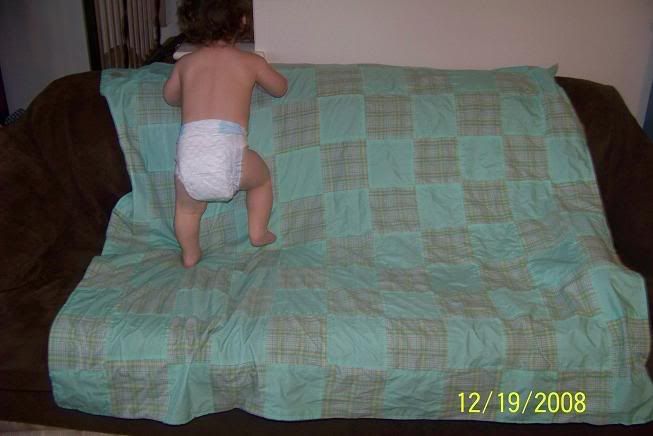 I'm really happy with how this turned out for my first quilt. But next time I'll pick the fabrics myself.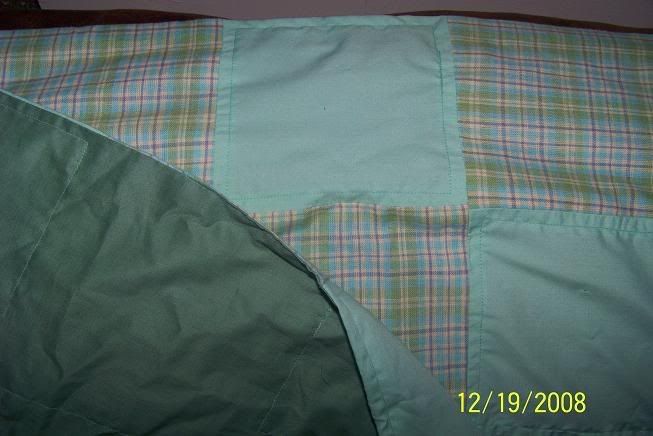 SIL's Christmas gift. I was hoping to find a better frame but had to settle for a plain one.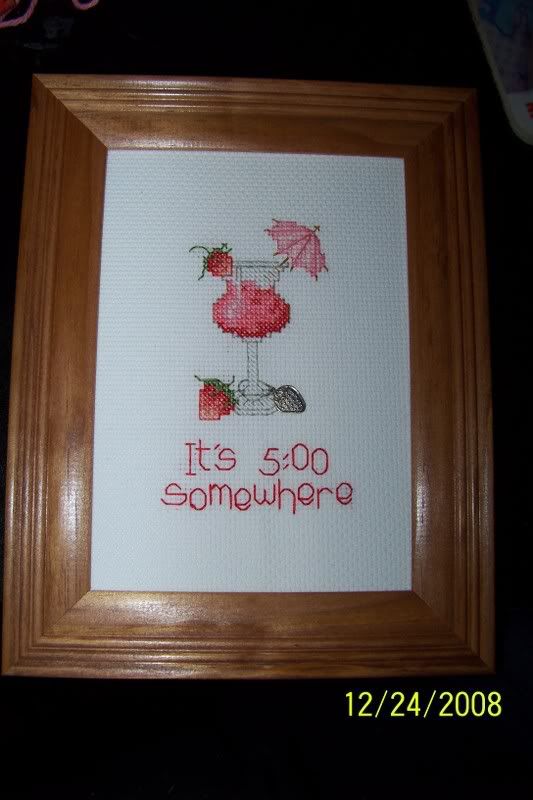 I love this frame and knew it would be perfect as soon as I saw it.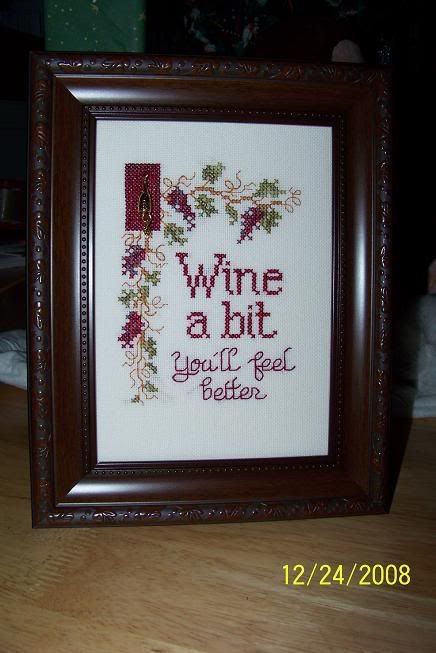 Close up of frame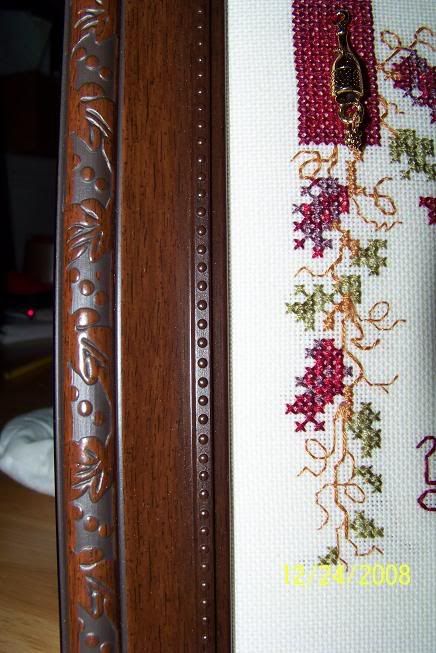 My first finish of 2009!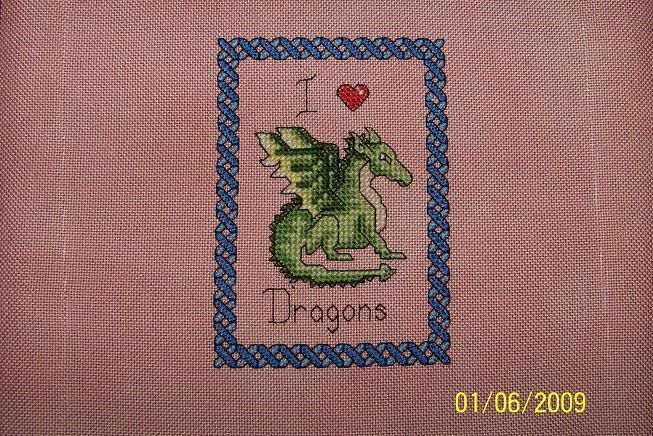 I finally got back to work on Noah's stocking and , thanks to the Facebook SAL group, I FINALLY finished the never ending red of Santa's shirt!!! Santa also now has eyes, train tracks over his head and the beginnings of a train underneath him.