Sorry for the lack of updates, I was working hard on Christmas presents and didn't want to spoil any surprises! I decided to try the home made route for gifts this year and it seems to have been a hit.
I made these zippered pouches for all the moms, aunts and grandmas in the family using
this tutorial
. I had to learn how to sew on zippers but it was pretty easy once I figured out what I was doing. It was fun trying to match different fabric patterns while making sure to use favorite colors.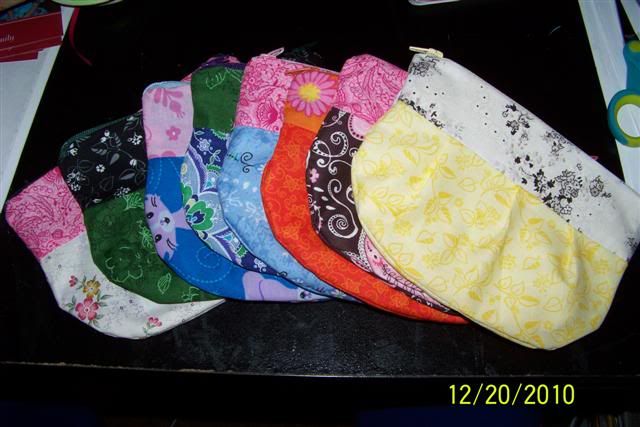 A couple of the insides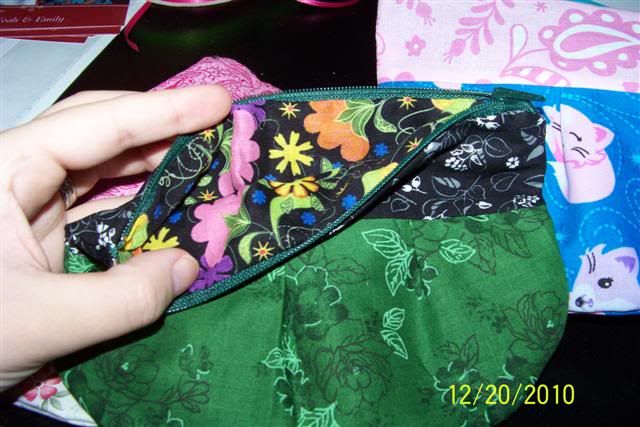 Yup, my sis-in-law's fave color is orange, the brighter the better!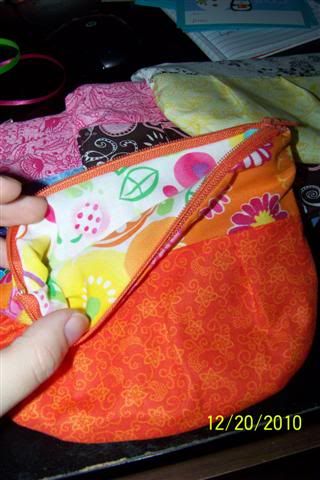 Gift card cozys
for a couple of the nieces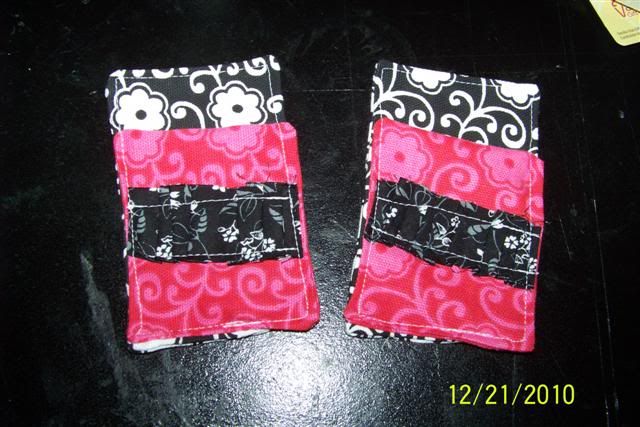 For the Papas and Grandpas I made these
stamped key chains
. They look much much better than the pic shows. The top washer has the recipients name and 2010, the bottom washer has "Love Paige & Noah".
Side note: You need a really hard surface to stamp these. The only surface hard enough here was the basement floor. NOT easy when you're 7 months pregnant!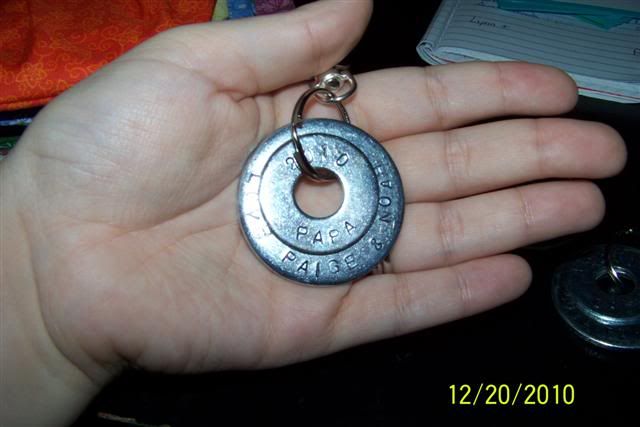 Made this zippered pouch for the hubby's cousin. We both love Gir from Invader Zim so I made him my first embroidery project and sewed him on this pouch. I had to make my own pattern for this pouch since the pleats in the other pattern weren't gonna mix well with the embroidery. It's a very simple pattern but I'm proud cause I was able to figure it out myself even adding a zipper and pocket!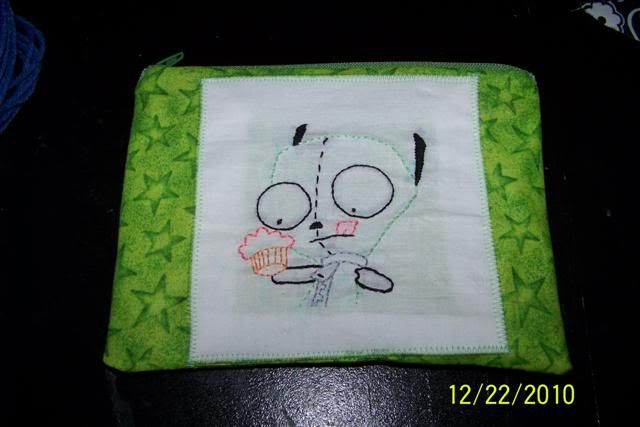 I wanted to keep it for myself so I must have done something right!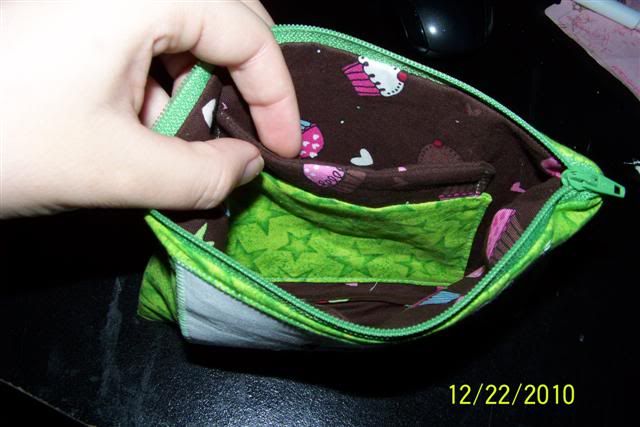 This is a baby quilt made for me by hubby's cousin. I love it and wish it was big enough for me! She used purple minky (my fave) and I love that she used black/rainbow fabrics instead of the usual baby pastels.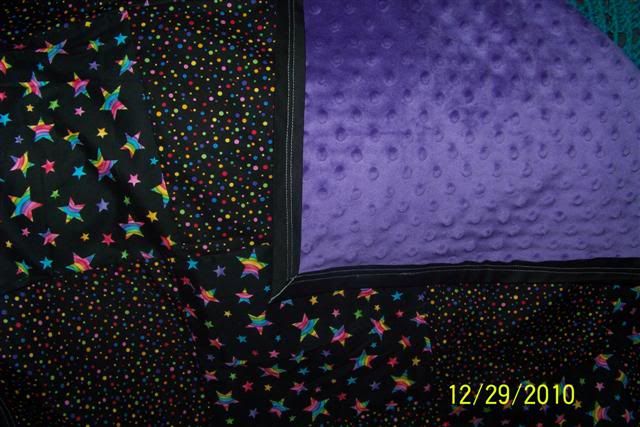 I also got some very cute hand made baby things from hubby's grandma that I still need to take pics of.
Baby girl is due to arrive on Valentine's Day so be prepared for much baby crafty things coming soon!