I've cut waaaay back with swap-bot due to the new baby coming sometime in the next month or so. I know most people are understanding there but some aren't and I don't want to be called a bad swapper or get stuck with a bad rating because of having to deal with a new baby, a toddler and the holidays. Shame on life for getting in the way of swapping!!! ;o)
Anyways, with no matchboxes or biscornus to make for anybody I've been able to get some things started for myself. Yes, you read that right, I'm finally making something for myself!!
I got this pattern and fabric from a local shop called
A Stitcher's Garden
. They have classes and stitch-ins and the ladies there are always very helpful, unfortunately they don't sell online.
I decided to go with this pretty hand-dyed purple fabric instead of the blue suggested by the pattern so I hope it'll look ok. The only thing I know about the fabric is it's 28ct and the color is called Beach Plum. After much indecision I finally decided to do this one 2 over 2 and my eyes are very greatful for that. I've never stitched on anything other than white/off-white and let me tell you, stitching purple on purple is very rough on the eyes!!
Started on Oct. 13th
P.S. I need to invest in a set of bigger QSnaps!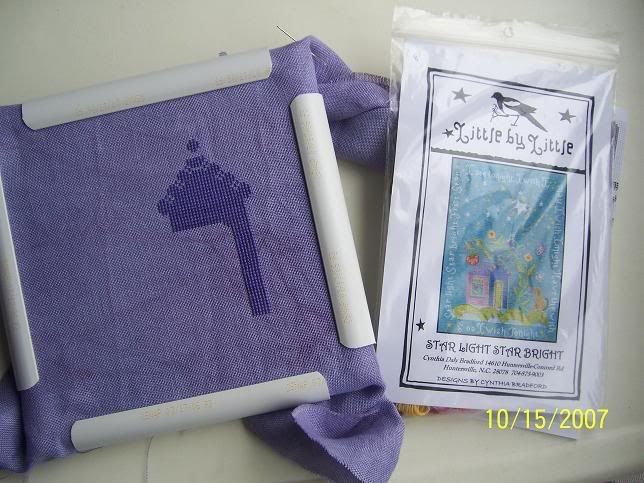 I plan on making 3 of these ornaments. One for me and DH and one for each of the kiddies. I decided to try out 1 over 1 on 28ct evenweave. I like how it looks, but again, a bit rough on the eyes. I need to win the lotto so I can buy one of those OTT-Lites!! Another first for me will be doing the finishing on these. Anybody know of any good tutorials?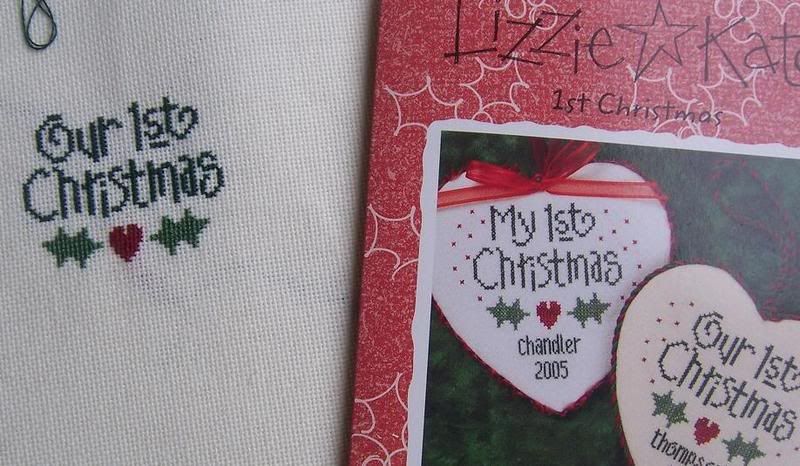 I want to make a wips progress list thingy on the side of my blog. I'll have to play around and see what I can do....and hopefully not screw anything up.