Not much going on here since I've been trying to avoid signing up for swaps for now. Key word -
trying
! I couldn't help myself and signed up for some of the Christmas card swaps. I figured those would be easy enough since I'll be mailing out cards to family and friends anyways. I love getting Christmas cards in the mail and hanging them all over the wall. Not to mention my mailbox has been seriously lonely lately!!
Speaking of Christmas cards, I took a quick break from stitching star light to do this cross for a friend's card. I was planning on making it into a card but now I think maybe I'll make it into an ornament instead.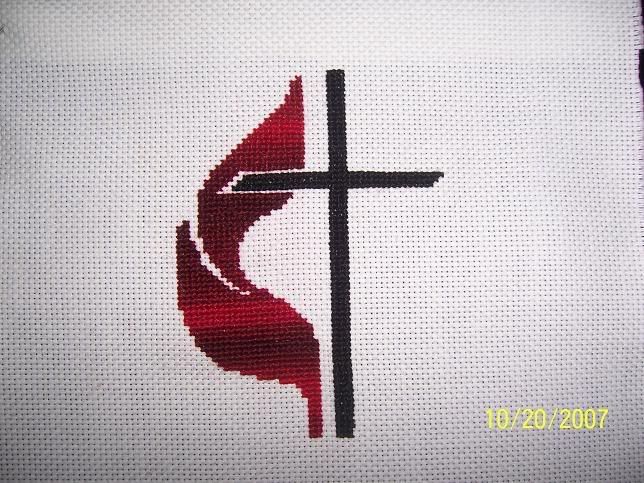 And now I need to take a break from stitching to finish up some crochet for a one on one swap. I really want to get that finished up soon. I'd feel bad if it got delayed because of the baby coming. Only 3ish weeks to go!!