I joined the Baby, It's Cold Outside CAL at the 'ville. When they said it was a quick and easy pattern they weren't kidding!! I started it saturday night and finished it sunday morning. I'll surly be making more of these for Boo and her cousins.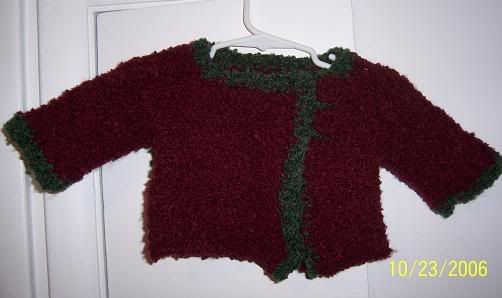 I used Bernat Soft Boucle that was left over from other things. I just happened to have Christmas colors, unfortunately I don't think it'll still fit her by Christmas. She wore it yesterday while out visiting and everybody loved it. My favorite comment would have to be from Boo's great grandma "You could make $50 on Ebay for that!!!" But I won't cause it's not my pattern.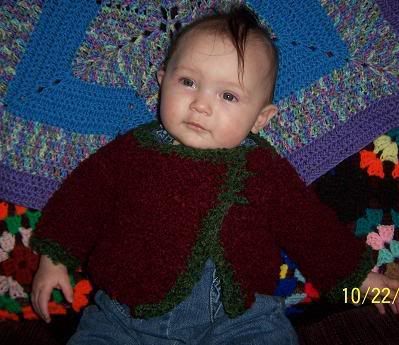 My camara doesn't seem to like the dark colors, even with the flash on.