My reluctant model is wearing a hat I made for myself with a pattern from yarncat. That was my first attempt at crocheting with beads. I know, not that impressive, but a girl's gotta start somewhere. The thingy on her lap is a toy I made for her. As you can see she is very impressed with mommy's skillz.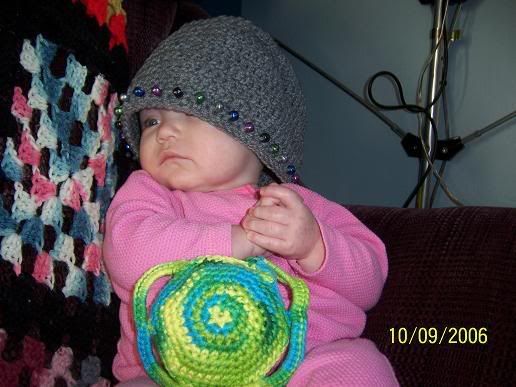 The scarf is for my husband's grandpa for Christmas. I used the tunisian stitch for the whole thing with a sc border. I was planning on putting fring on the ends but I think I like it just the way it is. It's almost 8 inches wide and 6 feet long. Hubby assures me he will love it. Gramps is known to give his gifts away to whoever's sitting next to him if he decides he doesn't like it (I've seen him do it!). I'm very happy with how this turned out so I'll be very not happy if he does that with this scarf.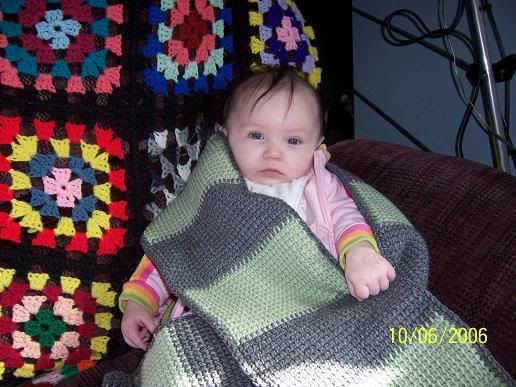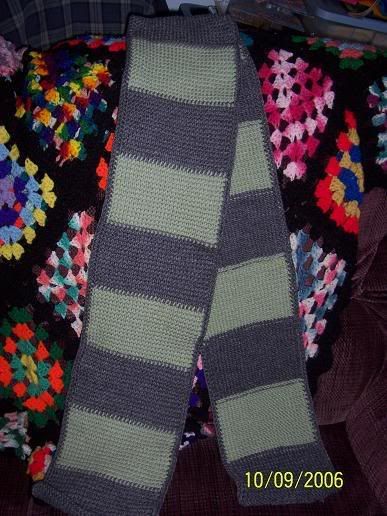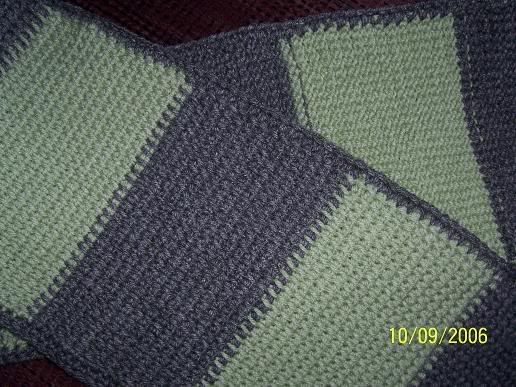 This is the beginnings of my ambitious star for the star afghan CAL at the ville. I say ambitious cause the plan is to make it big enough for our queen size bed. We'll see how long that ambition lasts. Yes, it's just coincidence that it matches the scarf. The scarf was actually started last year and meant to be for last Christmas (see what I mean about ambition?!) I ordered the yarn for the star before I even dug out the scarf from its year long hiding spot to finally finish it.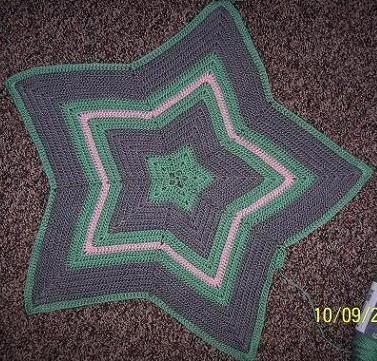 I've been looking all over for Christmas yarn and finally found exactly what I wanted at Walmart last night. It's Red Heart Holiday. I bought some Aran/Gold to make some angels and Holly/Silver to make some garland and a stocking for Boo. I bought some Sugar and Cream Mistletoe a couple weeks ago for the garland but there's just too much white in it for me.
Anyways, time to get some crocheting done before Boo wakes up from her nap.