I haven't been getting much done lately. My ambition seems to have flown out the window. Not fair! But I have been getting some great stuff in the mail lately so I'll get some inspiration and get my butt in gear!
I got these wooden letters from PiNkPaPeRcRaFtEr for the Make my daughter something swap. I've been wanting to do the same thing myself and she beat me to it! I think they'll look great on the wall in her bedroom.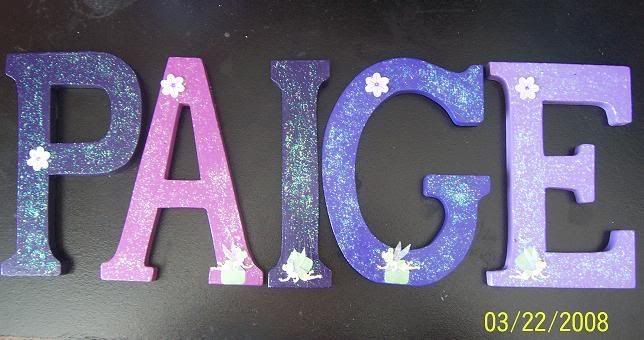 I received this wonderful package from Keroleen73 for our one on one swap. Lots of fun goodies including two discs packed full of cross stitch patterns!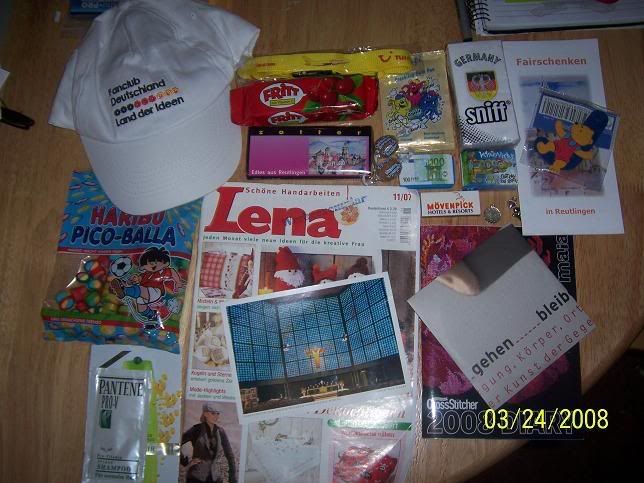 I joined the Pity Party group on swapbot and signed up for the You've Got Mail drawing. I thought it would be great to send someone a package to cheer them up. I was very very surprised to find out that I won the drawing!! I received my first package from thatzghetto(love that name!) She sent me some great little kits, buttons and paper.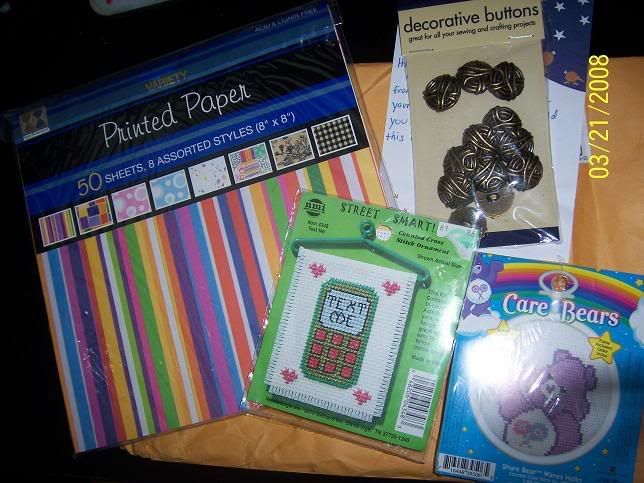 Sunshine9905 sent me these goodies for the YGM. I can't wait to find something to use those tags on!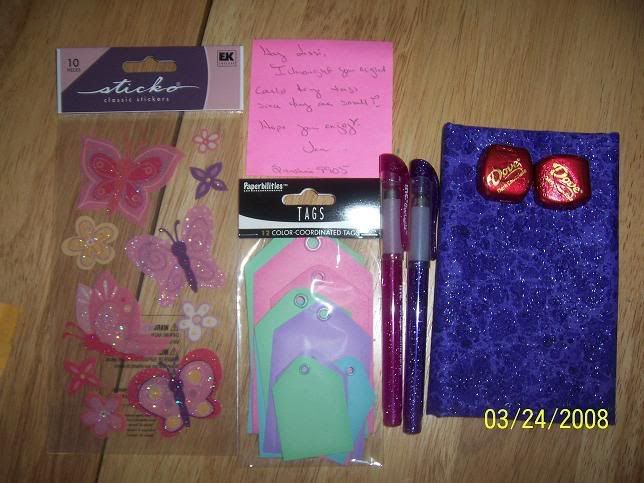 I wonder what the mailman will bring me today. I think I'll fire up the sewing machine today!