This is most the crafty stuff I bought over the weekend. Don't know why I took a picture of it. I was in a picture taking mood I guess.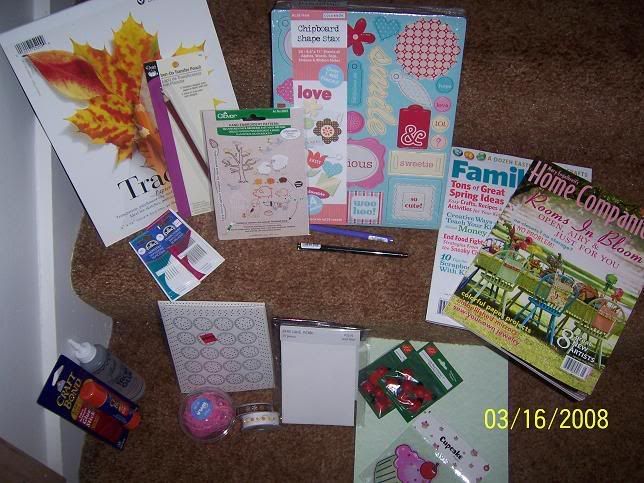 Make my daughter something swap. Mom2Abby said her daughter likes pink polka dots and I read on her profile that she likes Abby Cadabby. Since her daughter is only 5 months old I decided to make her a blanket. It's a little bigger than crib size so she'll still be able to use it when she moves up to a big girl bed! The flower fabric was the closest I could find to pink polka dots, I hope she doesn't mind! For some reason the only polka dots I could find where all blue, green or purple.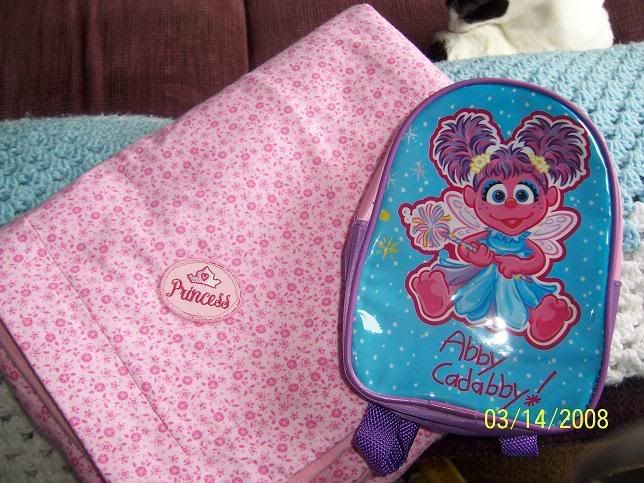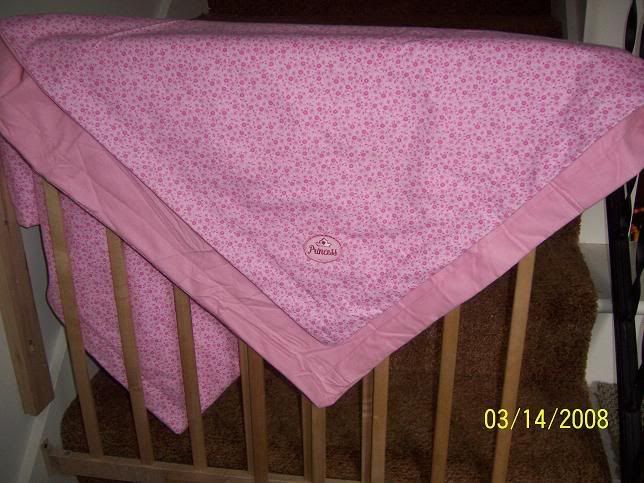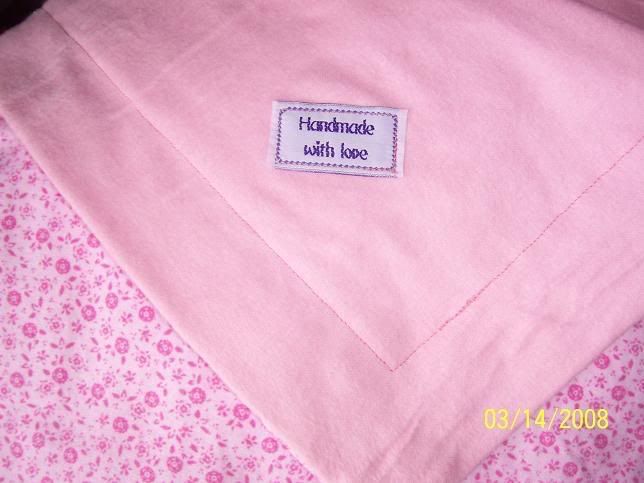 These fabrics are for a one on one swap with Yarni Gras. I hope she doesn't see them here before she gets them in the mail! She sent me a great bunch of cross stitch patterns and extra goodies. I really love the kitchen fabric and plan on going back to buy some for myself!!
I bought this fabric for myself. Now what should I do with it?!? I think this is the beginnings of beautiful fabric stash!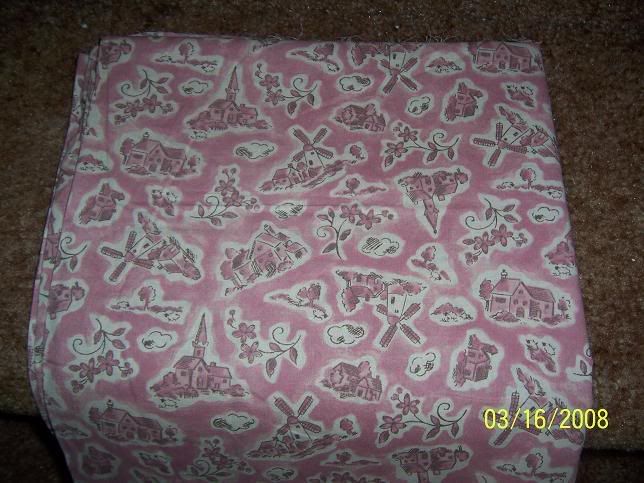 Where woman create swap. I had just decided to buy a new cabinet to hold all my crafty stuff so I decided to take before and after pictures for this swap. As you can see, everything was a mess before and looks a lot better now! I wonder how long it'll stay organized.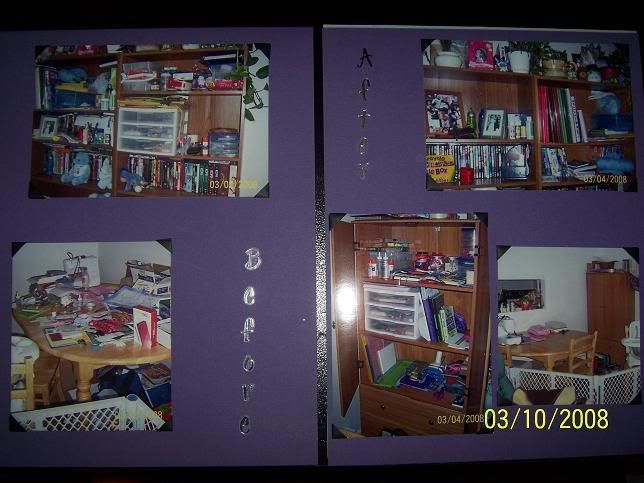 I embroidered this bookmark to include in the swap. I really wish I'd had time to make something more. Because of getting behind on my swaps I wasn't able to do as much on this one as I would have liked.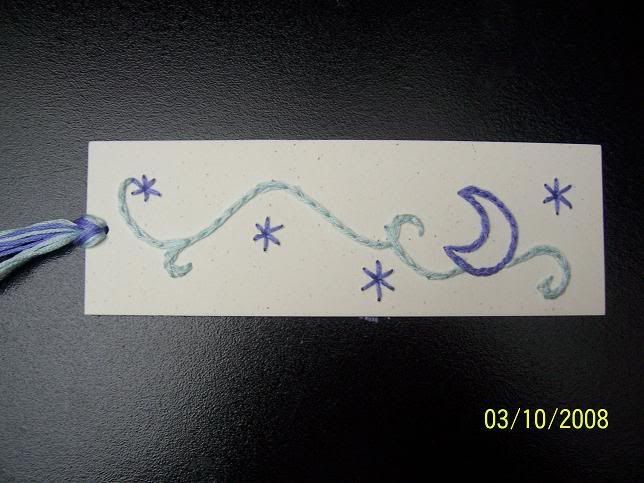 This is for a one on one with Keroleen73. I was originally supposed to send her a special edition cross stitch magazine but we found out later that that magazine wasn't being made anymore. So I sent her a bunch of profile goodies. Again, I wish I could have sent her so much more!
Will I ever get anything done for myself? Oh well, I'm having fun swapping!