I kept my sewing machine busy this weekend and finally made a couple things not for swaps. On Saturday I used this tutorial to make Paige a new dress. She was sleeping by the time I got it put together so while I was sewing I was praying it would fit. Amazingly (and thankfully!)it fits her just right! I wasn't too sure about the red ric rac at first. I wanted ruffles but the ric rac was the only thing I could find that was the right color. I think it turned out great! The shirt was my dad's. He gave some shirts he didn't want anymore to my husband but they were too big for him. I hoping this weekend will be warm enough for Paige to wear it to Nana and Papa's house.
I wonder if Dad will recognize his old shirt?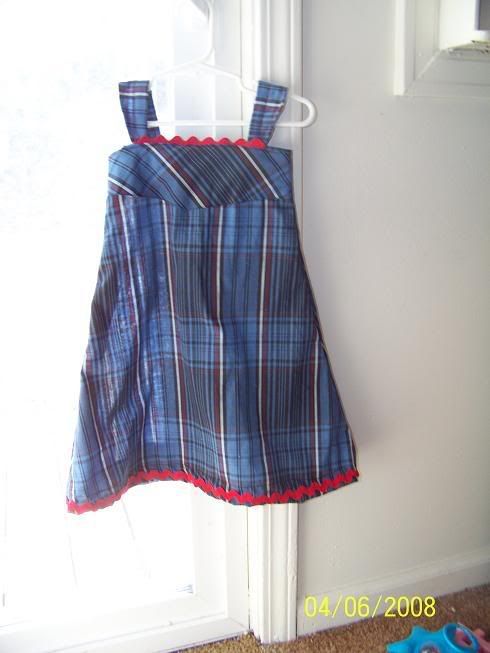 My model wasn't in a modeling mood.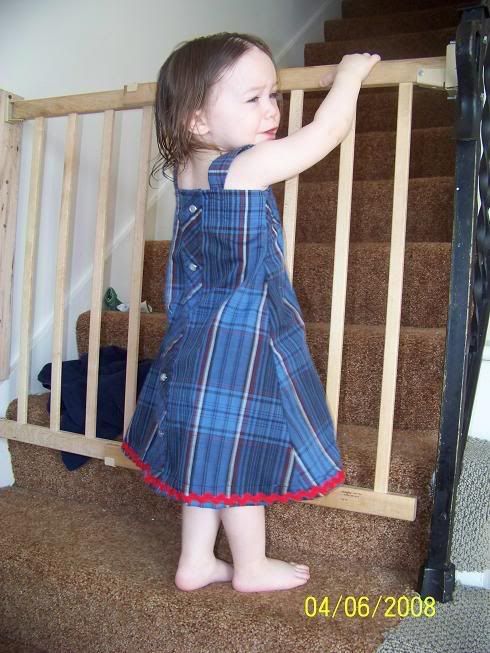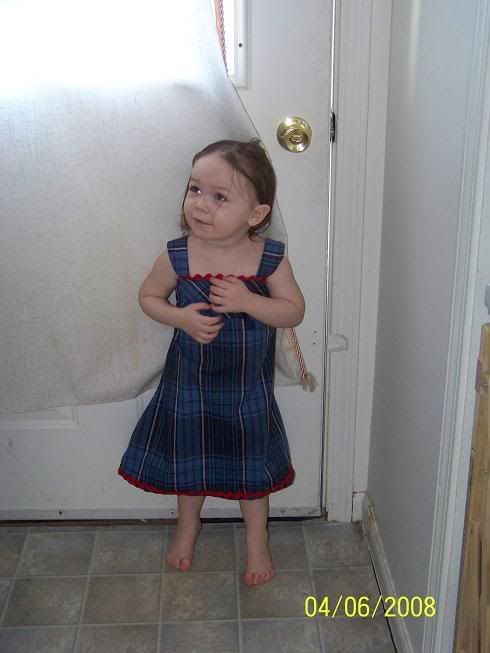 I also bought more of that kitcheny fabric and on Sunday I whipped up some much needed new kitchen curtains!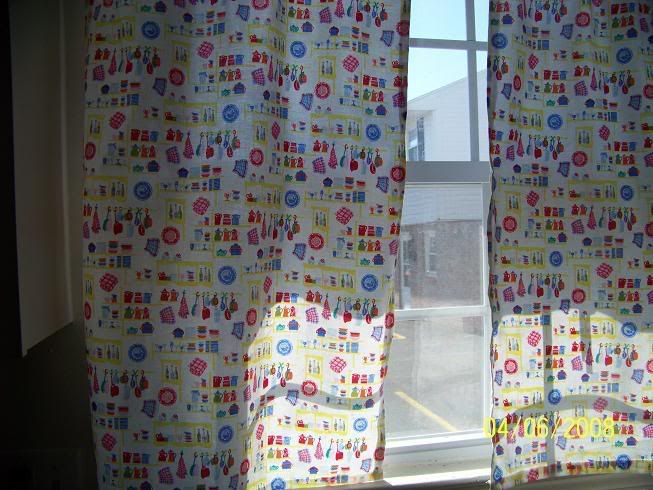 And last night I made a bag using another tutorial on craftster but my camera battery is dead so I'll have to show that off next time. Possibly with another bag I'm thinking about making.